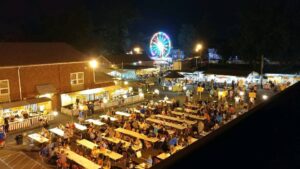 St. Stanislaus Summer Festival
Fifty-eight years ago, many parishioners of St. Stanislaus took a break from an escalating Cold War
and from the closing of the Berlin Wall to inaugurate the annual St. Stanislaus Summer Festival.
Now, warm nights, great music, plenty of snacks and beverages are the perfect accompaniments for this annual summer event.
Ours is the longest carnival/festival in the area.
Come out and join the crew!
The 2023 Festival will take place Tuesday, August 8th, through Saturday, August 12th
Festival Committee
A Committee of dedicated Parishioners work hard while having fun to run this family friendly event. A Tradition almost 60 years strong!
We meet monthly starting in February. Festival Setup begins on June 24, 2023. We are on the grounds every Monday and Wednesday evening at 6pm and Saturdays at 9am until kick off!
New members and new ideas encouraged! If you are interested in being a volunteer, reach out to us: 01festival01@gmail.com.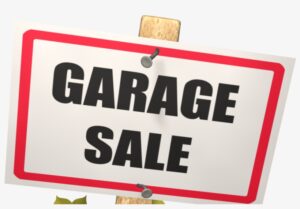 2023 St. Stanislaus Garage Sale
Are you a collector that has too many tea cups, tea pots, figurines, etc? Are you moving or redecorating and have items you no longer need?
Please keep the Parish Garage Sale in mind.  Cookware, your old jewelry, small appliances (in good working order), toys no longer used by your children (with all pieces included), and decorative items are needed to ensure a successful sale.
We can not accept furniture, TV's, computers, monitors,  clothing, Christmas items, microwaves or luggage.
Dates for your donation drop-offs will announced soon. The sale will begin in July.
Reduce – Recycle so others can use!